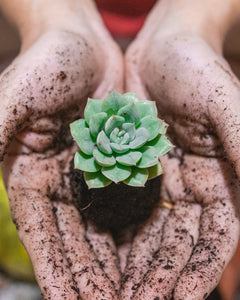 Have a plant in mind that's not listed on our store?
Our wrapping service gives you the flexibility to use your own plants and have it balled into a Kokeball for something truly custom and unique.
Price is inclusive of pick-up and drop-off to your address.
Service Disclaimer:
Not all plants are suitable to be made into Kokeballs. The actual colour, size/height, and appearance of the finished product are approximate only and may vary due to the natural conditions of livestock.